BIO
"The poster child of DIY music" - Forbes 
Ari Herstand wears many hats atop his fro. Since releasing his previous album, Brave Enough in 2014, he's released a best-selling book (two editions), appeared on various TV shows as an actor, toured the world as a speaker, launched Ari's Take Academy online music business school, a throw-back 1970s inspired funk project Brassroots District, ran a pandemic-inspired online music festival (UnCancelled), got a law passed in California (musician amendment to AB5), launched the New Music Business podcast. 
And went through a breakup from an 11 year relationship. 
The latter being the most influential to his life and career. Ari reveals "We met in college, toured the country, moved to LA, started a life here, and a little over a year ago, decided to part ways. This relationship lasted 1/3 of my life. Over a decade. The breakup wasn't dramatic in the traditional sense. But it was monumental and painful. An end of an era."
The first release of these songs, "Retrospect," released May 27th 2020, was recorded at 64 Sound Studios in Highland Park, CA, live with a band - shortly before the COVID-19 pandemic shut down the world.
The remaining songs - which tell the full story of Ari's breakup and breakthrough - will be released on his forthcoming album, Like Home, out April 9th 2021. The album, created in quarantine with his producer Justin Glasco (The Lone Bellow, Andrew Bird, Cary Brothers), doesn't have the energy of 7 players in a room, like "Retrospect." It has the energy of artists in lockdown bringing some heartbreak songs to life.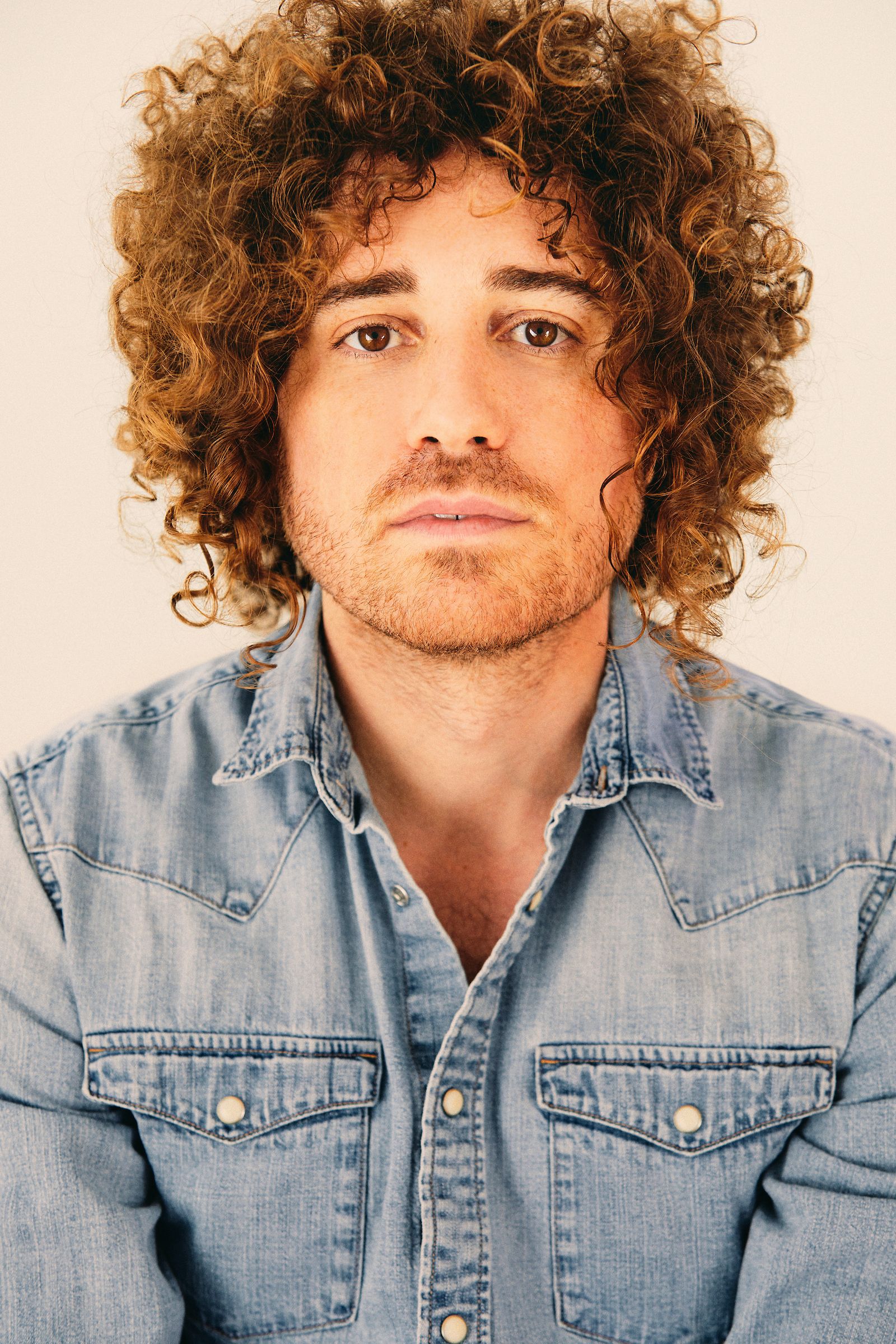 The first single is the title track, "Like Home." It's a song about the confusing reality of dating post-breakup. This song opens with guilt-laden and insecure 'I feel like I'm cheating on you when I kiss another woman / She tastes different than you did / I'm just trying to move on.'
The second single, "Drifting" (out February 26th) is an ethereal, floating, melancholy ballad about the acceptance of passing time. Ari remembers "For the first month of our conscious uncoupling, we still lived together. That presented warped versions of reality and an imbalance unlike anything I had experienced up until that point. A total mind fuck. I had no grasp on time. If you asked me when I had a conversation with someone, I couldn't tell you if it was yesterday or 3 weeks ago. It was the weirdest sensation I had ever experienced and when I realized I wasn't ok and needed to get out of the apartment and move forward. This is where the line 'Let the time pass by' comes from in this song."
The final single to be released in advance of the full album is "Birthday" (out March 19th). With bittersweet nostalgia, the track immerses the listener in the ache of losing a relationship through a lens of optimism. Opening with the lines "I got my tarot read from a friend crossed legged sitting on her bed / She told me things are looking up," "Birthday" weaves a sincere narrative of wishing an ex-lover well on the first birthday apart from each other. Mixed feelings of reminiscence and the ever-present pain of loss and courage to face the future all blend together in this stirring piano ballad. As the song progresses, emotive chords are enhanced by a shimmering atmosphere with delicate touches of spacious percussion. "Happy Birthday," Ari sings with an air of wistful finality. "I hope you're not alone."
"Birthday," a vulnerable window into Ari's upcoming album 'Like Home', expresses a deeply personal sentiment about the aftermath of an 11-year relationship. "I wrote this on [my ex-girlfriend's] birthday months after our breakup," the singer says. "Her first birthday we hadn't spent together in 12 years. There is no animosity for her. I only want the best for her. I want her to succeed. And I want her to be ok."
The most autobiographical song on the album, "Fine Without Me" explores Ari's dualities of being the confident businessman, author and speaker juxtaposed with his vulnerable artistic side. He shares "People change but I'm the same / Insecure self assured / Simple man with complex plans / Unrefined neatly tied / Upside down on solid ground / I stand tall as I fall / I am strong I am weak."
Like Home, tells the full story of Ari working to reclaim himself, while stumbling and bruising. But eventually emerging hopeful on steady ground. On the album's explosive finale "Half Way", Ari is joined by his fiancé, Annabel Lee, to lend vocals to the track which was initially inspired by her just a few months prior.  
Ari Herstand's most recent offering, Like Home, explores the idea of what home means. And where to find it when the concept has been shattered. In a period when so many have been confined to their homes, this is an exploration that couldn't be more worthy of the times.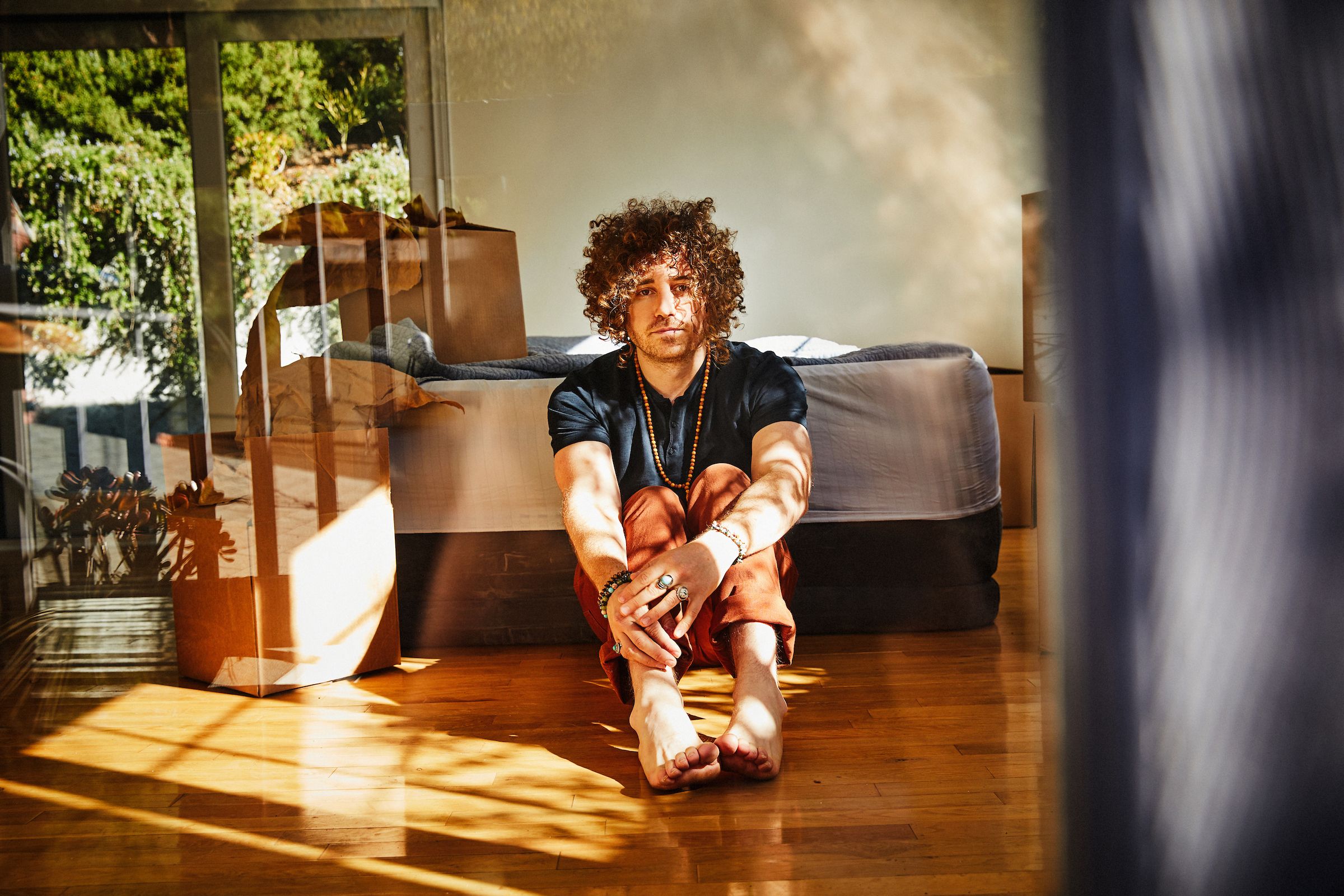 Ari Herstand started his music career in Minneapolis - following a brief stint at the University of Minnesota as a classical trumpet and music education major which lasted all of one year. And then he did 3 semesters at a (now defunct) music industry school where he studied songwriting, jazz trumpet and music business. He spent 7 years in the Twin Cities building a grassroots fanbase completely independently without the assistance of a manager, booking agent, record label, attorney or publicist. When he left the Midwest for LA in 2010, he had already had his songs placed in a handful of TV shows like One Tree Hill and The Real World, played hundreds shows around the country, opened for Ben Folds, Cake, Matt Nathanson and Eric Hutchinson, became a staple at Milwaukee's Summerfest and was selling out venues in a 5 state region - not to mention packing his hometown venues of the Twin Cities and managing a friend's band. This is, in part, how he became known as "the poster child of DIY music" (Forbes).
Since moving to Los Angeles, he has toured with or opened for Ron Pope and the Milk Carton Kids, performed a few hundred more shows, became a staple at the LA singer/songwriter hotspot Hotel Cafe where he regularly hosted singer/songwriter showcases, co-starred on various TV shows like Mad Men, 2 Broke Girls and Transparent as an actor, performed on Ellen with Thirty Seconds to Mars, released 2 books and a couple records, launched a podcast, an online academy and a blog (which got him the book deals) - and grew Ari's Take into a full-fledged music business education and artist advocacy company. 
His book, How to Make It in the New Music Business hit #1 on Amazon in 3 categories and is currently being taught by over 300 universities around the country. Now in its second edition. Music Connection Magazine called it "the best how-to book of its kind." Forbes cited it as "indispensable." And Rolling Stone reviewed it as "witty, wise and comprehensive."
More recently, Ari helped write and pass an amendment to get the music industry an exemption under the "gig worker" law AB5 by lobbying legislators, negotiating language, writing countless articles on it and making press appearances. He told Billboard "I had lots of sleepless nights to get musicians relief under AB5, but I'm happy we were able to come to an agreement." 
Now running Ari's Take as CEO and founder, with a full staff and various instructors and advisors for Ari's Take Academy, he is focusing on reclaiming himself as an artist - while continuing to empower other musicians to have successful careers of their own. 
The coronavirus may have shut down the live music industry for the time being, but it did not destroy music. Nothing is quite certain in the world right now, except that artists will continue to create art. And Ari Herstand is no different.